Camp Norse Co-Op
The Camp Norse Co-Op is a homeschool program offered on our 325-acre campus at Camp Norse in Kingston, MA.
Upcoming Events at the Camp Norse Co-Op
March 31- Easter Egg Hunt
Kick off your Easter celebrations with an afternoon of fun family activities, and of course, the main event: our Egg Hunt! Join us at Camp Norse on March 31st from 12-2 for Homeschool family fun, hosted by Camp Norse Co-Op.
Pack your picnic lunch and play lawn games in the woods, visit the face painter, and take a hike around camp with our Egg Trail. Look for large eggs posted along the trail to lead you around our camp road or follow our StoryWalk for a fun, educational experience for children and adults. Enjoy reading and the outdoors at the same time. Take a walk along the trail and read and interact with the book as you go!
Bring a basket to collect eggs! Our Easter Egg hunt will be divided into multiple age groups from youngest to oldest. Keep an eye out for the golden eggs!
April 18-20, 2023 April Break Programs
April Vacation Camp is open to Co-Op members and any family interested in attending. All children grade K-6 are invited to attend on April 18, 19 & 20, 2023. Registration is open! We believe that all kids deserve the opportunity to discover new things and what they can achieve! At Camp Norse Co-Op, children cultivate the values, skills, and relationships that lead to positive behaviors, better health, and educational achievement. We want to extend these opportunities to you and your children whether you homeschool or not. Our experienced staff ensures the safety and happiness of children during an action-packed day! Structured similarly to a day at camp, we offer a variety of activities such as STEM projects, creative art, games, and free play with new friends to keep kids active and happy all day. On Tuesday we dive into a recipe in our quaint log cabin's kitchen. Wednesday we take a hands-on approach to science with experiments and exploration of creative material uses. Thursday we welcome our Boy Scouts of America instructor to the Archery range to give everyone a chance to try for a bullseye. We hope you join us for our April Vacation camp and Camp Norse Co-Op
Click Here For 2023-2024 Enrollment
Mission:
The mission of Camp Norse Co-op is to create a program where enrichment fuels success and a love of learning is nurtured while childhood is preserved. We believe that play fuels children's personal growth, and our program culture includes time in nature, developing relationships, recreation, cooking, and exercise. Our whole child approach includes Social Emotional, Project Based, and hands-on learning experiences.
We look forward to working with you and your child to rediscover the magic of childhood, expand the definition of learning, and reconnect as part of a community that feels like family.
Ages:
The Camp Norse Co-Op is available to children in grades K-8.
Program:
The Camp Norse Co-Op runs weekly programs Tuesday-Thursday with each day focusing on different topics like STEM, art, journal writing, cooking, outdoor skills, and more! Camp Norse Co-Op is outdoor-based and screen-free.
Schedule:
The current Camp Norse schedule Co-Op runs Tuesdays, Wednesdays, and Thursdays from January-June. Registration is for the entire semester or families may choose the one-month trial before deciding in the Camp Nore Co-Op is a good fit. Families also choose from 1, 2, or 3-day options.
BSA Affiliation:
The Narragansett Council, BSA, operates the Camp Norse Co-Op. Students enrolled in the Co-op receive all of the benefits of Scouting including free membership in the BSA, the Narragansett Council Adventure Card which provides 100's of free and discounted family programs across Massachusetts, Rhode Island, and New Hampshire, coverage by the BSA liability insurance, ability to earn and record advancement that can be transferred to other Scout units, and discounts on summer camps.
Staff:
Christina Robertson- Camp Norse Co-op Program Lead
Ms. Christina holds a Batchelor's degree in Fine Arts from Montserrat College of Art which led her to teaching. Starting in the classroom as a Teacher's Assistant and substitute at St. Mary's School while attending college, she continued working with children as the Childcare Coordinator for the YMCA and also ran several summer and extracurricular programs while there.
After moving into her forever home with her family, Ms. Christina started and taught for her own Paint Party company while giving back to the community by running several large-scale fundraising events. Her clients were Boston Children's Hospital, Save-a-Lab Rescue, Susan G Koman 3-Day, and Samaritans 5k to name a few.
Today she is well known as the Girl Scouts Service Unit Coordinator for the Town of Carver and a Leader for a multilevel troop in town. Her years of classroom teaching experience, decades of working with children, teaching classes, and collaborating with community leaders have brought enrichment to the Camp Norse Co-Op.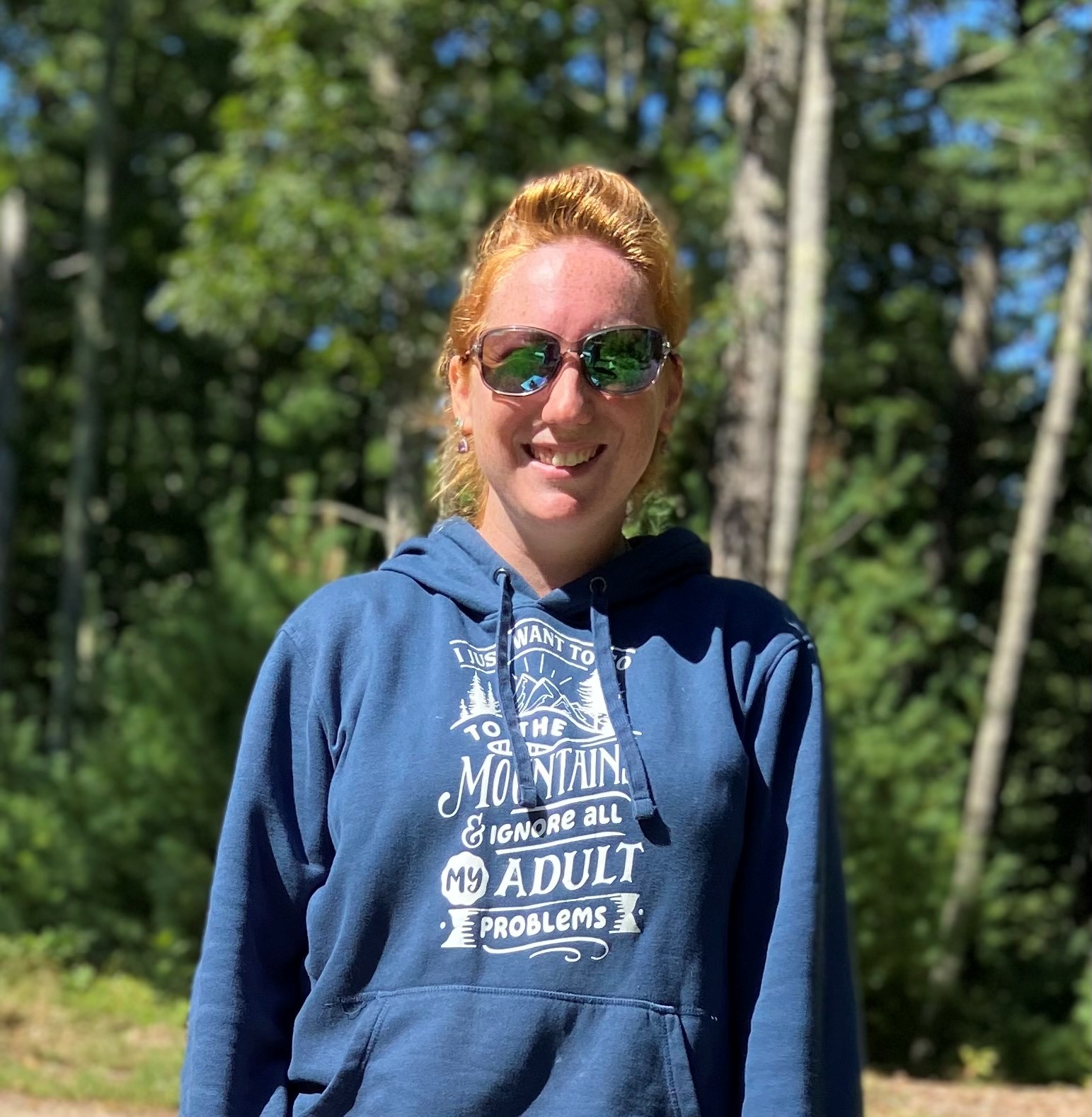 Kristin DeLano-Educator
An experienced homeschooling parent of three, Miss Kristin is known as a Carver based resource for homeschooling families in the area. Miss Kristin was a member of the 2022 February Bushcraft Camp team, where she assisted in working with children on nature-based programming at Camp Norse. Miss Kristin and her children are also members of the Carver Boy Scout Troop 48, who dedicated weekend volunteer hours to support the STEM Capstone Project green design and eco-friendly build of the lincoln-log style lean-to Outdoor Classroom at Camp Norse.
In addition to her role as a Teacher, Miss Kristin was a Teaching Assisting with the 2022-2023 Middle School STEM Shop Capstone Project program at Camp Norse, in addition to applying her incredible talents as a photographer for all the programs she is involved with.
With experience as a Carver Boy Scout Volunteer for her two boys and a Carver Girl Scout leader for her daughter's troop, Assisting with Boy Scouts of America programming, Civic and Stewardship learning, Project Based Learning, and STEM programming Kristin brings years of hands-on experience to the children at Camp Norse Co-Op.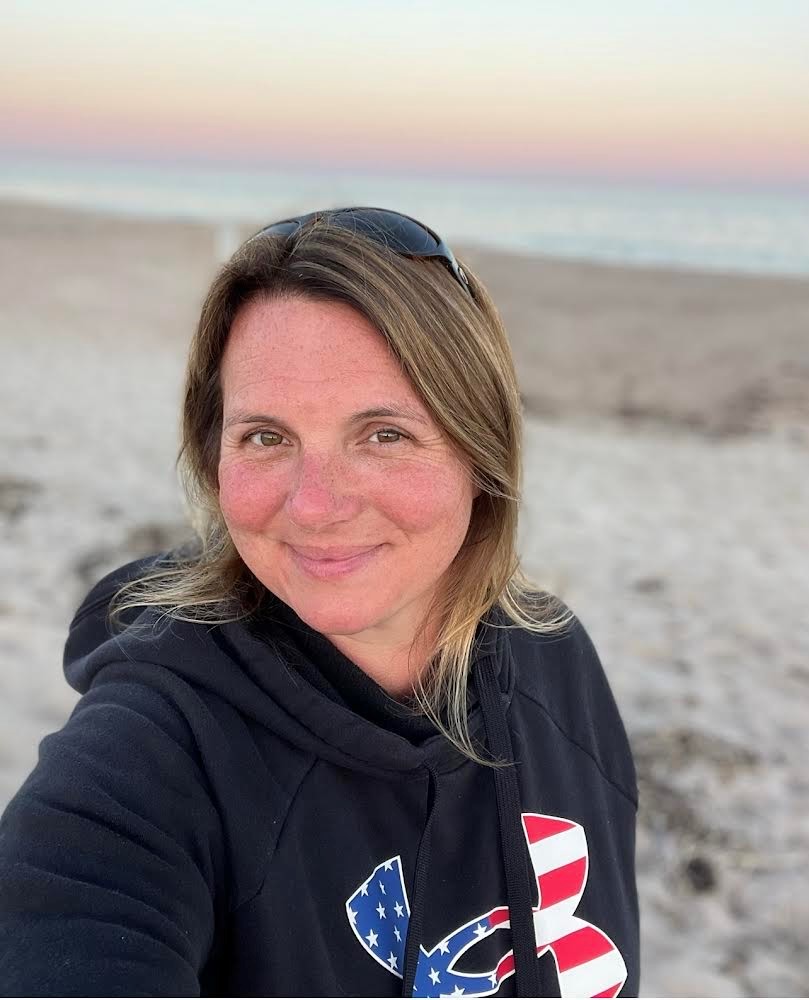 Cait White-Educator
Miss Cait resides in Carver with her husband who is a firefighter and self-employed carpenter and her six children (ages 5-22). She is a veteran home educator having been homeschooled herself through her middle & high school years. She is a strong believer in a child-led, focused, and driven education. This education model helps foster independence, creativity, and imagination through exploration and knowing one size doesn't fit all in regard to education.
She began homeschooling her oldest two children, twenty-two years ago along with her four other children that followed, and is proud to say that her oldest two were home-educated until college. Her oldest Ashley graduated in the spring from a Boston university with high Latin honors & a degree in nursing. Ashley is currently working as an RN in Boston. Her son Spencer is a Carver call firefighter and is currently working on his EMT certification. She also has senior and freshman daughters who now attend Old Colony Regional Vocational Highschool after being homeschooled until grade 8. Cait is currently enjoying learning & growing alongside her youngest two children at home and at Camp Norse with Toby age 7 and Talia 5.5 by being active in nature, doing hands-on STEAM experiments & fun challenges, reading, and playing games.
Miss Cait has been involved with many south shore area co-ops and the homeschooling community for over the past fifteen years. She was also involved with scouting as a Girl Scout leader for two of her daughter's troops and an active Cub scout volunteer for her son's den from 2005-2015.
She is excited to be starting her homeschooling and scouting journey all over again with a new set of friends, fresh faces, and cooperative group learning opportunities.
In her free time, she enjoys frequent trips to the library, playground hopping, exploring in nature, visiting the beach, watching her children play sports, and spending quality time as a family.
Ally Carole-Educator
Holding a Master's in Education as well as degrees in Psychology and Behavioral Sciences, and certifications in Communication Literacy, TESOL, Child Development, and Nutritional Therapy, Miss Ally brings a wealth of experience to the team. Over the years, Ally has accumulated an extensive background working with youth in various settings. Ally is a former elementary school teacher and has worked in schools and with children for over 20 years. Miss Ally has 8 years of experience working in the Plymouth Schools, and an additional 8 years of experience teaching on Oahu. These collective experiences she shares with our lucky students at Camp Norse Co-op.
In addition to being an Educator, Miss Ally has designed and led her enrichment program, Rise & Stride, for students of all ages and all fitness levels. Transforming traditional running games and drills into powerful life lessons and growth mindset. Her Rise & Stride program enhances our culture of wellness and Social Emotional Learning practices. Ally's passionate about homeschooling and helping all children ignite their inner fires, and believe in themselves. Miss Ally is a breath of fresh air to all.
Tuition:
Siblings enrolled together at the Camp Norse Co-Op each receives a 10% overall discount on their tuition.
Monthly Tuition
January-June 2023 Enrollment
| | | | |
| --- | --- | --- | --- |
| | One-Day | Two-Day | Three-Day |
| Monthly and Trial Tuition | $360 | $720 | $1,080 |
| | | | |
| Total Tuition | $1,800 | $3,600 | $5,400 |
Monthly payments are due on the first day of each month from January 2023-May 2023. Families may apply anytime during the semester and will receive a pro-rated tuition rate.
Trial Month:
Families may register for a one-month trial before enrolling in the full semester. Tuition for the Trial Month is the same as the monthly tuition.
Enroll Today
Complete the online Camp Norse Co-Op registration (this replaces the emergency information, and tuition agreement included in the original Welcome Packet). Payment is not required with this form. Once approved, we'll send instructions to make your monthly payments online.
Complete and sign the BSA Medical Form including information for any additional adults who are authorized or not authorized to pick up your child. If seeking an immunization exemption, include the immunization exemption request. Email completed forms to Joram.Northup@scouting.org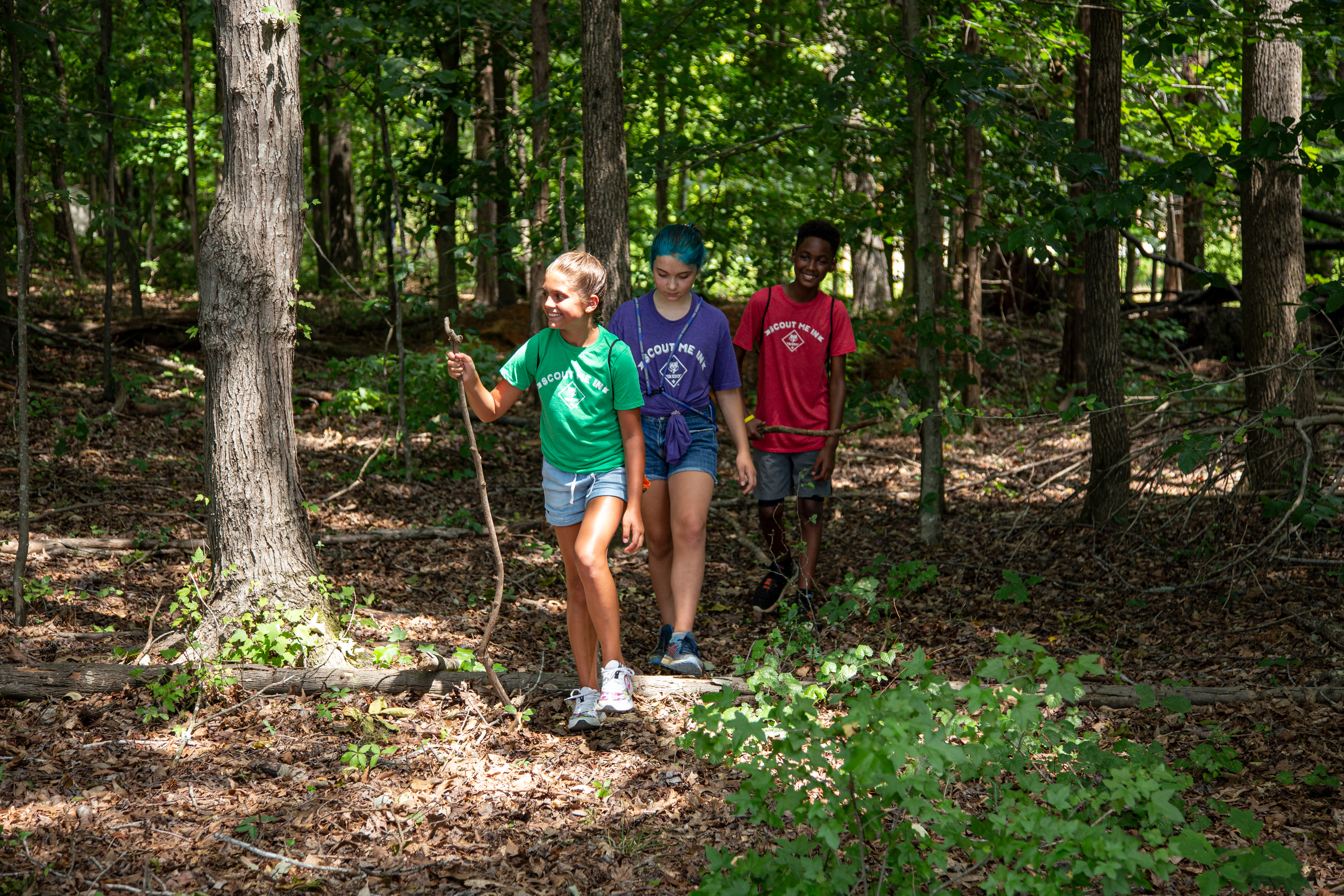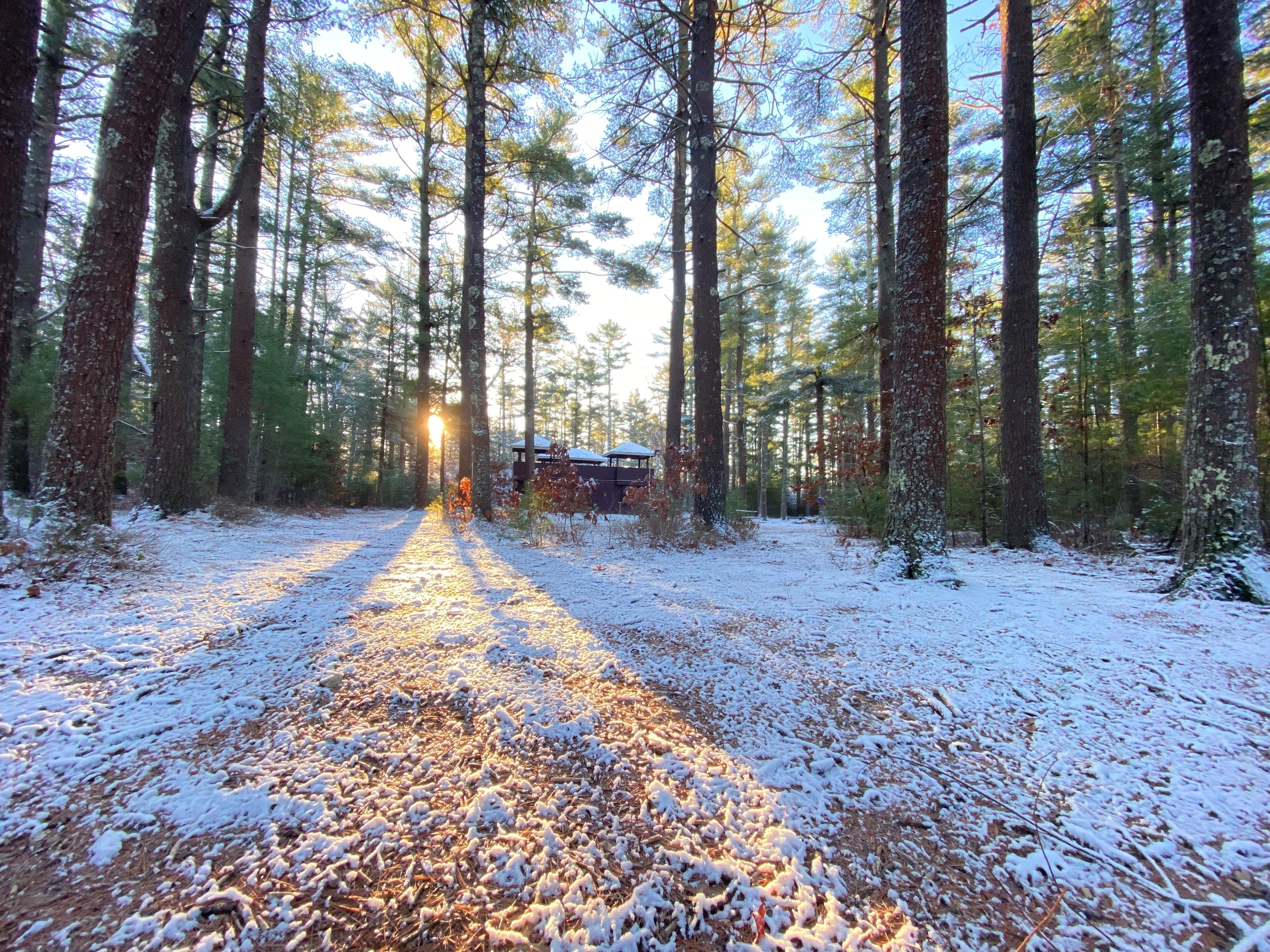 Contact Us